Guy Burwell is an artist out of Portland that creates some really fantastic illustrations. His work full of life and colorful characters. Currently, he has a gallery show at the Screaming Sky Gallery in Portland, Oregon running April 29th through May 23. "Folks 1,2,3" features new works by the artist and primarily focuses on "wood prints" (small prints on wood panels).
Guy Burwell Update: Pieces from his "Folks 1,2,3" show are now available for purchase online at Screaming Sky Gallery
Joe Rose was at the opening last night and has been gracious enough to share his photos of the event with us! Tons of awesome pictures after the break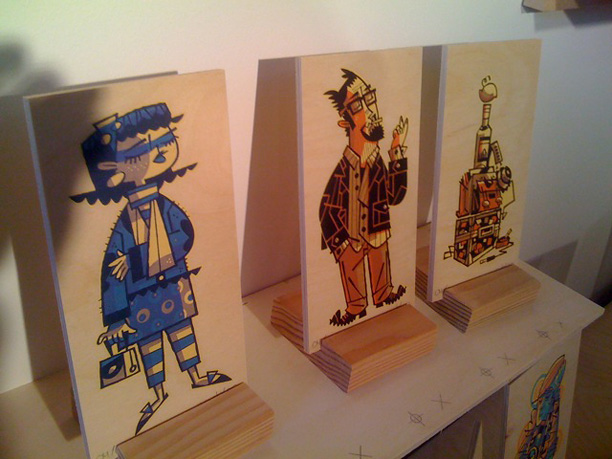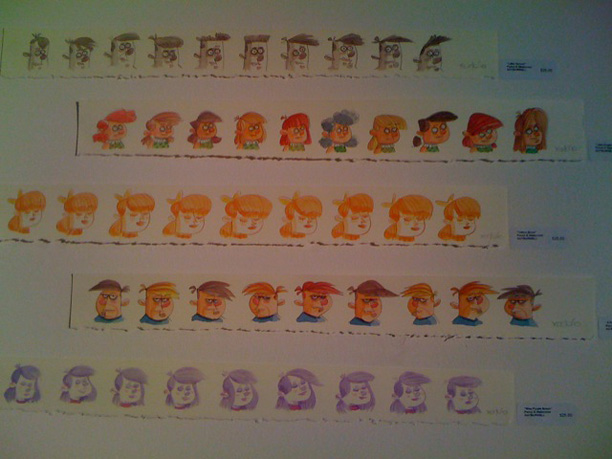 Photos by Joe Rose.