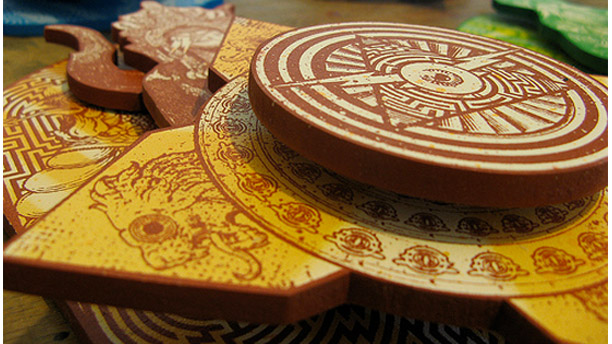 Kenn Twofour wrote us about his newest release;
"Smaller versions of some pieces I made for a recent gallery show. The larger versions went over really well at the opening and I wanted to make a more affordable version with a bigger edition size. They are screenprinted, spray painted, stenciled and hand cut into layers."
8×11 on 1/4 inch wood. Four layers.1/4 inch between each layer.Signed and numbered in an edition of 6. $100.00 each.
Full image and video after break.